Expedition Project

Wadi El Rayan – Western Desert Egypt

Towards a better understanding of our Historical and Cultural heritage
Latest - The Wadi el-Rayan project made it to the final top three projects for interview selection for the Royal Geographical Society's prestigious Neville Shulman Challenge award 2006
Unfortunately, we were pipped to the post - we continue in our search......and will be applying for the 2007 award
The Neville Shulman Challenge Award
New - Howard's interview with the Archbishop of Cnterbury, Dr. Rowan Williams, discussing the Coptic Desert Fathers - click on the picture of Dr. Williams below to access the streaming video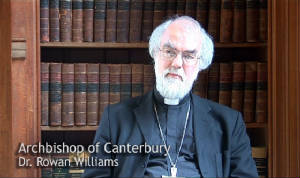 The Wadi Rayan in the Western desert, Egypt, is situated south west of the Fayoum basin, approximately 300 kilometres south of Cairo. Originally the area was an arid desert, however in 1973, excess drainage water from Fayoum was diverted into part of the depression, flooding large parts where two large lakes were formed. Due to the resulting increase in the abundance of flora and fauna in 1989 the Wadi El Rayan was decreed a protected area. However, there are still many unexplored parts of this vast area, especially the eastern side where Coptic monks may be found living in remote hermitage cave monasteries. It is in this more arid and desolate area in which the intended project is to be carried out.

Project

The purpose of the research is to investigate a number of cultural, environmental, archaeological and historical aspects, where the relationship of these related areas may provide important information towards a better understanding and interaction of the peoples and environment in which they live and importantly, the cultural legacy of tribal movement within the arid topography.

Investigations to include the following:

Little known ancient caravan routes in the eastern section, where it appears important sites were once connected – toward an understanding of the relation of ancient and modern trade routes
New discoveries of fresh water supply originating from ancient sea levels 15 metres below the desert surface floor – essential for future communities in the desert and for the country in general
Cultural interaction and comparison of a particular 4th century Coptic site, (once a thriving community in the Wadi El Rayan) with that of the movement of early Arab communities in the area.
The effects on the environment of the recent popularity with desert "vehicular tourists" trekking across the terrain. To investigate the effects, if any, of "tourism erosion" in the more remote locations of the desert.
To understand the desert communities and the relationship of the topography and environment – to promote an awareness of living and surviving in arid desert conditions.